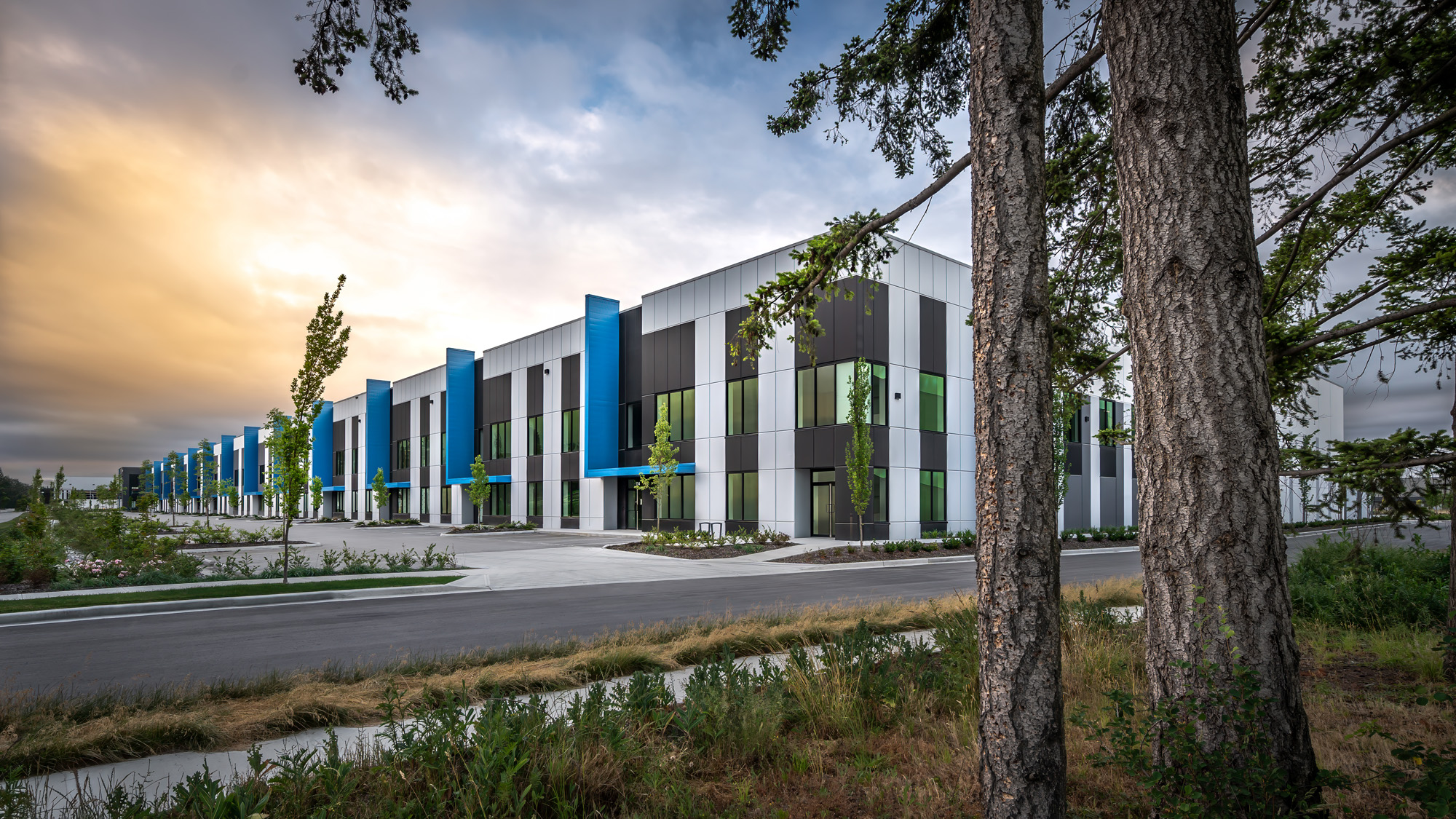 Parallel 32
This multi-tenant light industrial project is located at the prominent intersection of 192nd Street and 32nd Avenue in Campbell Heights, Surrey BC.
Each of the 14 units of approximately 10,000sf a small office area facing 32nd Avenue with a storage mezzanine above and are served from a rear loading court with 2 dock and 1 grade loading positions.
High quality architectural elements and curtain wall glazing address the corner providing a strong backdrop to the intersection.  An amenity plaza for the users of the building is also located at the South East portion of the site to reinforce and animate the corner.
The architectural expression along 32nd Avenue is articulated with a rhythmic play of blue canopies and fins that signify each unit entry.  These elements are composed on a neutral back drop of white and grey tilt-up panels that purposefully change in expression as one moves east along the façade.  This serves to break up the length of the building to create a more human-scale public face to the street.
Bioswales run the length of the development along 32nd Avenue, providing biofiltration and assisting with the stormwater management for the development.
2023 
Fraser Valley Commercial Building Award of Excellence – Industrial